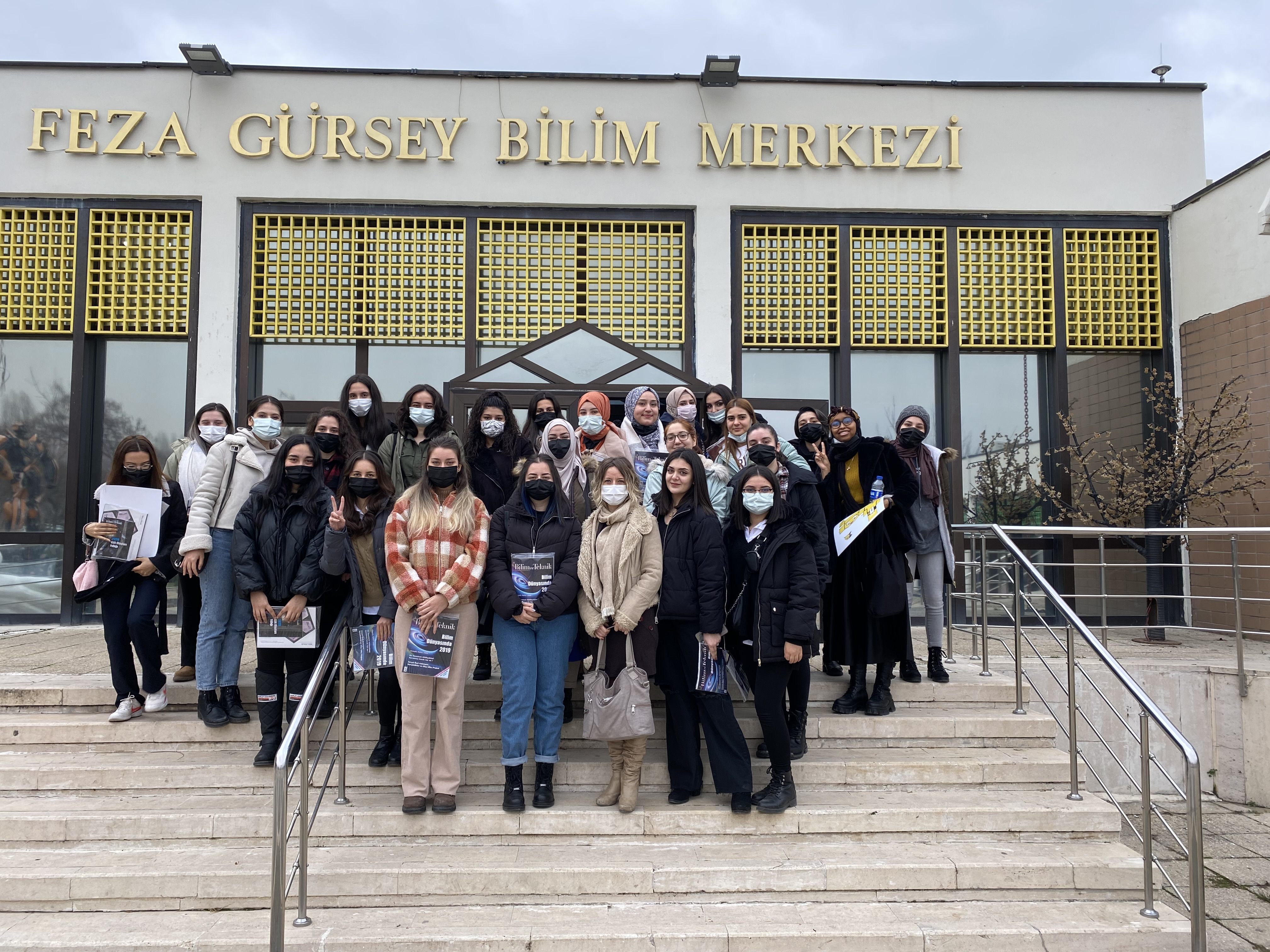 Tarih: Date
On December 14, 2021, 
ECEP201-Early Childhood Science Education class visited Feza Gürsey Science Center. Our students, as teacher candidates,
 participated in various implementations such as static electricity and liquid nitrogen experiments carried out by science center officials. They developed ideas about how to motivate children, raise their interest in science and help them to value scientific thinking.